Do you remember our beer with a jazzy name and an exceptionally impressive label – Brew Note (Contemporary Black Ale)? We missed its graphic design, the beer itself though – not quite. So we decided to return to Brew Note to save this wonderful illustration, but we wrote the recipe completely from scratch. We brewed a solid, thoroughbred American Stout because we felt this style would fit perfectly into a label inspired by improvised music.
Selected with truly virtuosic meticulousness, American hops bring to mind a forest smelling of spruces, pines and fresh resin. The obligatory roasted malt, in tandem with the other dark malts, introduces coffee and chocolate multidimensionality and medium-high bitterness. The addition of oat flakes makes the beer pleasantly velvety, smooth and drinkable.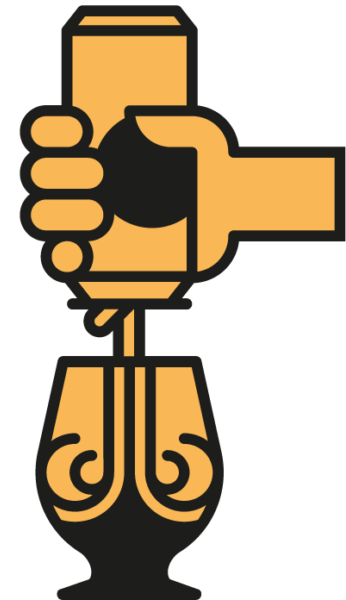 Of course – as with all Stouts – Brew Note is saturated with nitrogen, which builds a beautiful, fine-bubble foam. Be sure to pour it into the glass with impetus – only then you will be able to achieve a cascading effect of overlapping layers of bubbles and thick foam.
ABV: 5.2 %
Extract: 14 %
IBU: 50
Hops:
Simcoe, Cascade, Chinook, Mosaic
First batch:
August 2017 (Contemporary Black Ale)
December 2022 (American Stout)
Ingredients:
Water, barley malt, oat flakes, wheat malt, roasted barley, hops, yeast.
Download:
Label
Medallion
Can photo
Bottle photo