Shop in Tarnów
In July 2016 we opened our first stationary shop in Tarnów, specifically, its Western part, Mościce. We really wanted a place for you to pop in, chat about beers, choose something for yourself. It was too soon for a brewery so a shop it is.
In terms of location it probably wasn't the smartest choice, but we couldn't have decided otherwise: this is where we live, where we grew up, where we want to leave our mark. We renovated a small space, in came shelves, couch, desk, our medals, logo and here it is. Our little shop.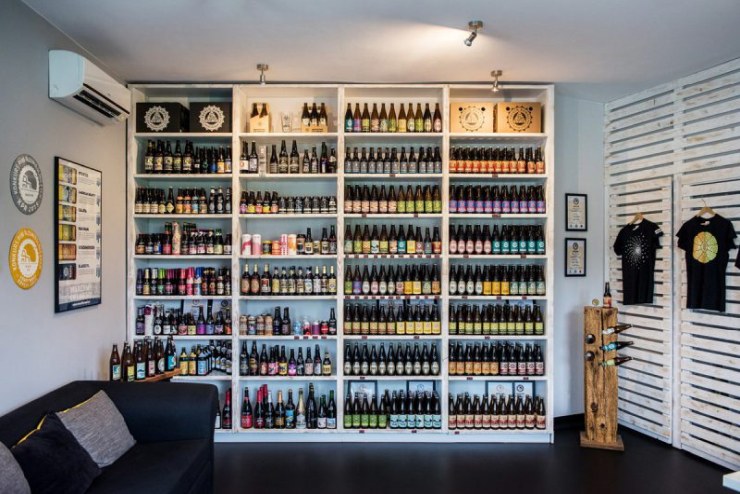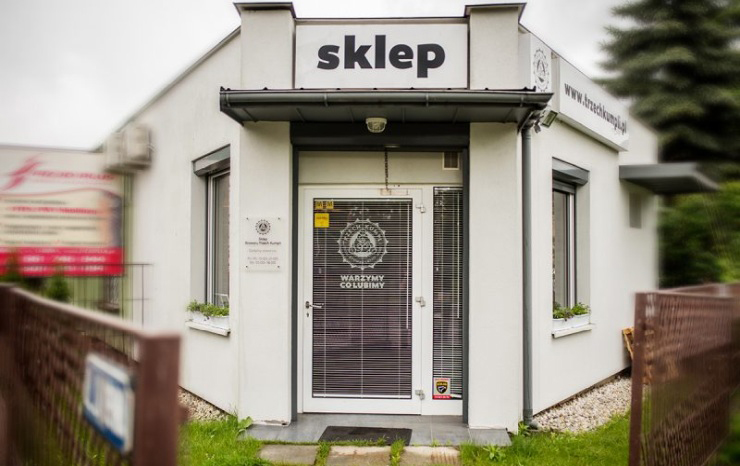 What will you find here?
First and foremost, Trzech Kumpli beers! It's here you can find all our beers that are currently on offer and it's here we bring our new stuff first thing after bottling. You can also buy all our merch here: glasses, t-shirts, bags, fridge magnets as well as gift sets for every occasion. You choose the box and the content, we pack it on the spot.
Aside from Trzech Kumpli beers, there is a vast choice of craft beers from all over the world too. We want to show you our favourites, our inspirations, first choices, those that started our adventure with craft. We make sure there is a good variety available on stock and you should always be able to get bottles from Brew Dog, Stone, Mikkeller, Omnipollo, Evil Twin. If you ever find yourself longing for a lambic or a chocolate stout, be sure to stop by!
Internet store? Maybe in the future. At the moment, we deliver canglasses, bags and t-shirts. If you want any, e-mail Tomek: tomek@trzechkumpli.pl
You will find Trzech Kumpli shop
on Krakusa 2, in Tarnów-Mościce.
We are open six days a week:
| | |
| --- | --- |
| Monday – Friday | 3 pm – 9 pm |
| Saturday | 10 am – 6 pm |
Welcome!
Contact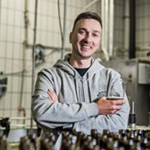 Tomek Wielgus
Shop in Tarnów/local orders
784 075 348
tomek@trzechkumpli.pl