Pan IPAni best in the world 2019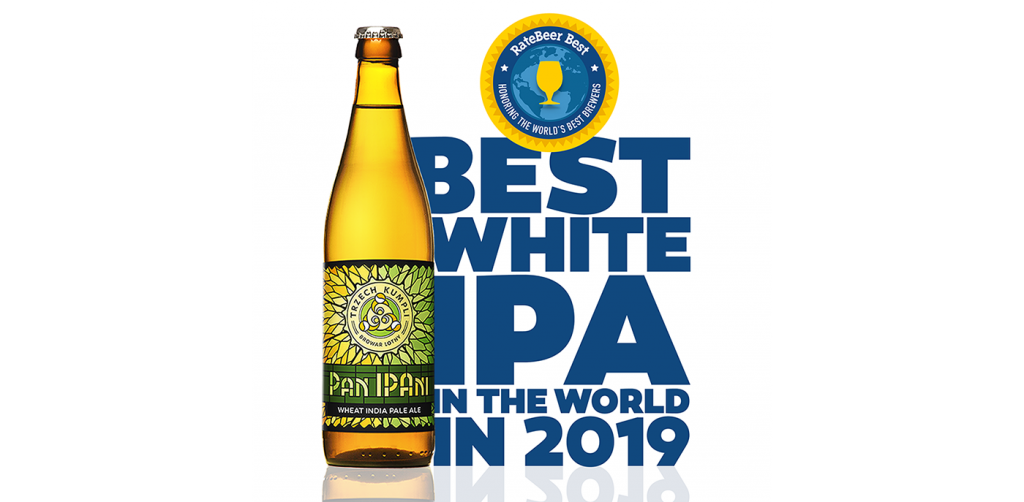 A few days ago, Ratebeer, the biggest beer-rating portal in the world, published their 2019 results, so called Ratebeer Best 2019. It's their 20th anniversary this year!
We are extremely proud to announce that Pan IPAni, well known and well beloved by many of you, was rated best white IPA in the world! Yes, it might not be the ideal category for this beer, but it was decided by the voters themselves and also, Pan IPAni is such an eclectic beer that it's not easy to find one specific category for it. For some it's going to be White IPA, for others, New England IPA or Hazy IPA, whereas we think it's best described as Wheat IPA.
But really, what does it matter? All that counts is that we are in top form! RateBeer Best examines more than 640 thousand beers by over 33 thousand brewers around the world. Those numbers, especially when compared to 300+ breweries and 2000 new beers annually in Poland, can really blow your mind. It makes us even prouder and happier. Thank you for all your votes!!!
Pssst..this year, in March, we will be celebrating 5th anniversary of Pan IPAni's first batch – stay tuned!