Baltic Porter in the tank
February is our favourite beer for dark and strong beers, which reminded us of the Baltic Porter that we currently have brewing. It's hard to say whether it's the crazy windy weather or is this batch is especially exquisite, but we have a special affinity for porters this time of year.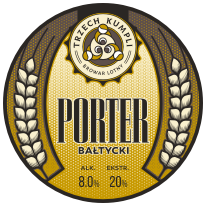 Our porter gives you a warm feeling; it smells of nuts, chocolate and caramel, while the flavour is creamy, sweet-ish.
We've been brewing our Baltic Porter non-stop for a year now and it looks like it's going to stay this way!
During those wintry, windy days we highly recommend staying at home and sipping on Baltic Porter, or one of our other dark beers.
Cheers!