"Best EU Brewery" title for Trzech Kumpli!
Date of the event: 07/09/2019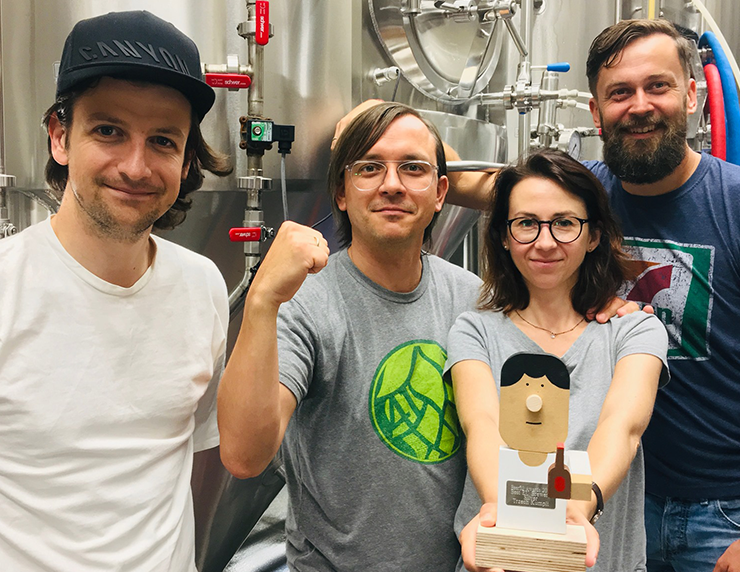 Last year, when we sent a fair amount of Pan IPAni, Misty, Blackcyl Special Edition and American Beauty over to the UK we did quietly hope that those will be recognised by the beer fans over there. Our beers actually made it to Beer52, Europe's most popular beer club, with a monthly beer subscription service. We breathed a sigh of relief when a few weeks afterwards it turned out our beers are getting good reviews there. On top of that, we have recently received one more piece of good news…
we were awarded silver in The Best EU Brewery 2018! The award is given on the basis of the club members ratings only. In 2018 there were "mere" 400 000 ratings. The users rate the beer in four categories: taste, design, style, and, the most important one, would you buy again? The organisers told us we did particularly well in this last category.
It is this kind of consumer awards that give us biggest satisfaction and a boost of energy to continue growing! Together with the Browar Zapanbrat we are very happy, and it is their award as well.