We are celebrating 5 years of brewing Pan IPAni – Triple Wheat IPA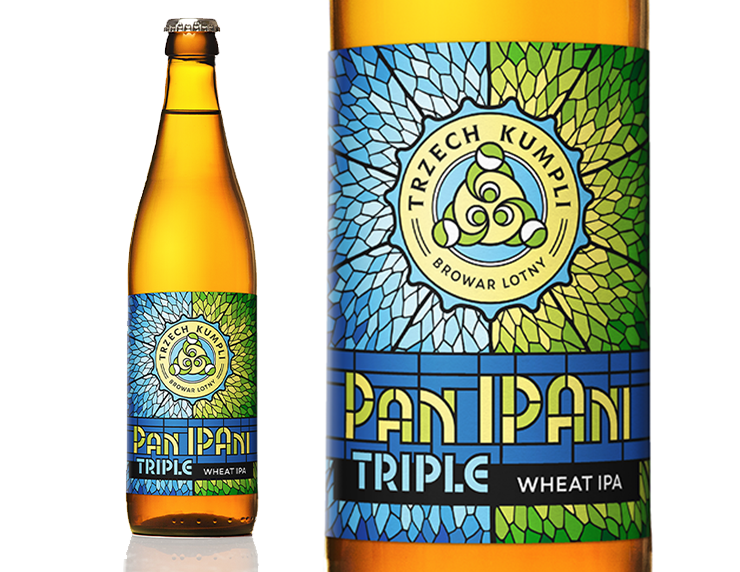 We didn't mean to do it.
Why would we?
We already have a classic version of Pan IPAni, one you became fond of, and its double version – Pan IPAni Double. Both beers are an explosion of fruity aromas and juicy fruitiness. You know it very well – so why want more? Is it even possible to squeeze out more flavours and intensity from our basic Pan IPAni?
We had a good excuse to celebrate: it was 5 years ago that we first released the bottles and kegs of Pan IPAni onto the Polish market.  This special anniversary made us go a little wild: we decided to brew a triple version – Pan IPAni Triple! To shake things up, we added some New Zealand and Australian yeast on tops of the American ones. We hope you're gonna love this one!
And remember: we don't use any artificial aromas.
The rich flavours of our beers come from natural ingredients ONLY: hops, yeast and malt.