3 medals at IBEERian Awards'19
Aveiro, Portugalia
Date of the event: 10/06/2019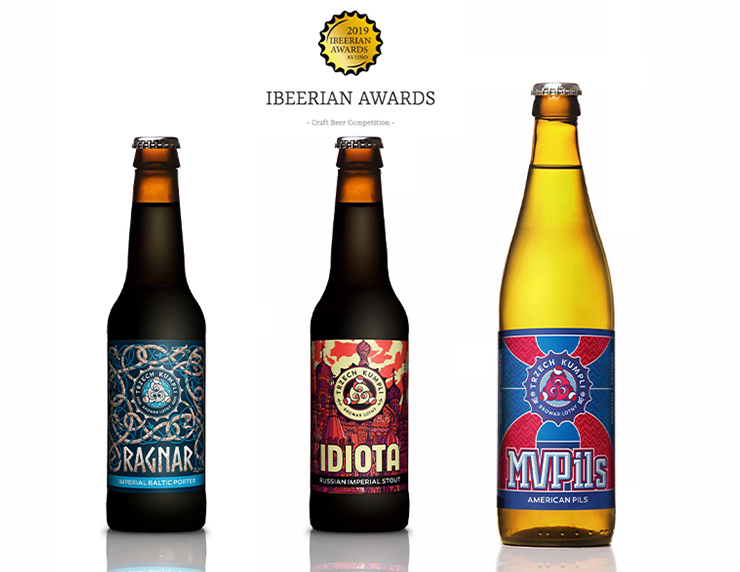 We've had some good news from the sunny Portugal. It's the second year in the row when our beers were recognised during the IBEERian Awards competition.
This year these three beers received medals:
Ragnar – gold in the Imperial Porter category,
MVPils – silver in the American Lager category,
Idiota – silver in the Imperial Stout category.
They do like our mighty ones over there! Last year Idiota got the golden medal and the top of the class title in the Stout category.
Rejoice with us!