MAYDAY for SOLSKY with PAN IPANI and PILS TRZECH KUMPLI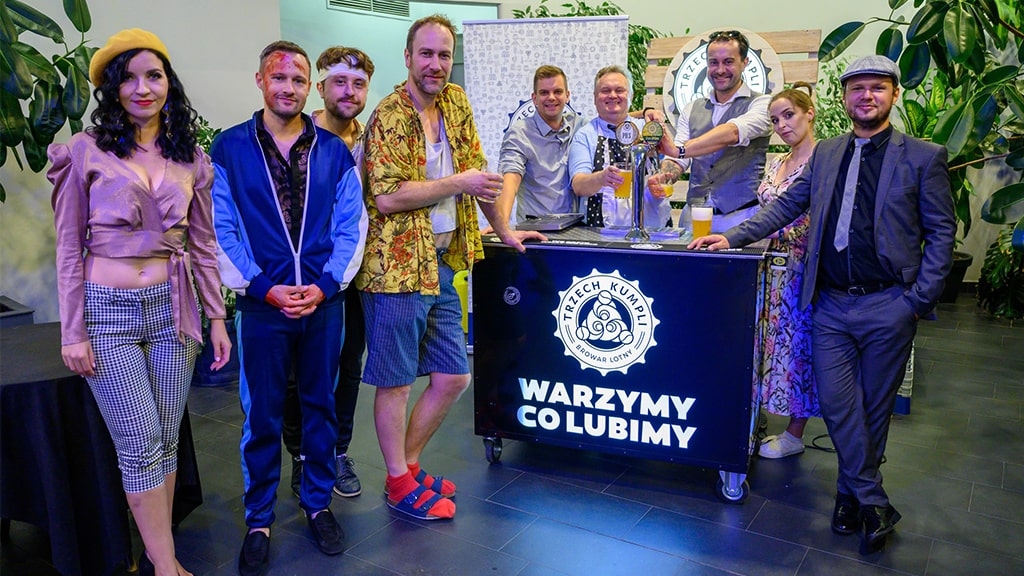 During the last weekend in August, as partners of the Ludwik Solski Theatre in Tanow, we had the pleasure to support a special performance of Mayday directed by Tadeusz Łomnicki. Ticket sales for this variation of the legendary tragicomedy by Ray Cooney supported the production of a new title, Winter Funeral, directed by Filip Kowalczyk.

As much as PLN 24.7 thousand were collected!​

In addition to attending a great performance of Mayday, the audience had the opportunity to taste our craft beers: Pan IPAni and Pils Trzech Kumpli.

We would like to remind you that you can become a Theatre Patron at any time by purchasing a Patron's ticket for 100 PLN for a selected show from the repertoire of the Tarnów theatre.

More on the website of the Ludwik Solski Theatre in Tarnów.